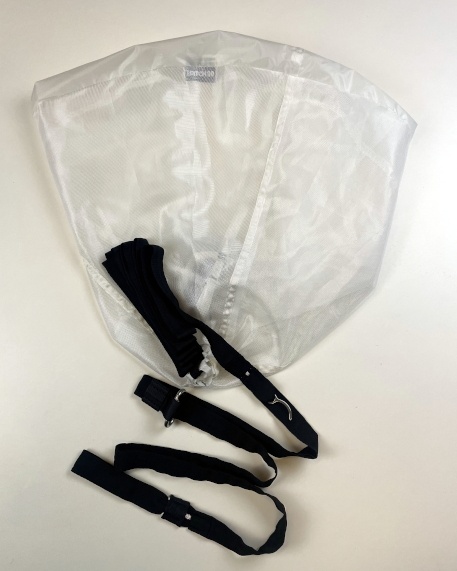 View larger
Sky Pitch
New product
Availability:
Warning: Last items in stock!
Availability date: 0000-00-00
The new SKYPITCH is our pilotchute, designed for wingsuit jumps in SKYDIVING, based on the PITCH, our Base-jump pilotchute.
It has the same advantages as the Pitch with the 3D shape, the stability, the constant opening force, the light and hole-free handle.


4 sizes are available :


SKYPITCH 27 is recommended with the smallest wingsuit (beginner). It is suitable for regular skydive too. Canopies should be smaller than 200ft².
SKYPITCH 30 is the most used size. It is recommended with larger (intermediate) wingsuits.
for larger canopies (+200 ft²).
SKYPITCH 32 is preferred for very large wingsuits with flare on opening and canopy smaller than 135ft².
SKYPITCH 34 is the biggest size,for the biggest wingsuits with flare on opening and canopy bigger than 150ft².

Kill line bridle

The SKYPITCH can be delivered alone or with a kill-line bridle adapted to the wingsuit (i.e. 250cm from the pin to the pilotchute).
The bridle is adaptable without modification to all POD's with #4 and #5 grommets (smaller grommet size must be change by a rigger).
The SKYPITCH is white color as standart. Custom colors available on request (additionnal fees).
Additional shipping fees (for a single item): 0.00