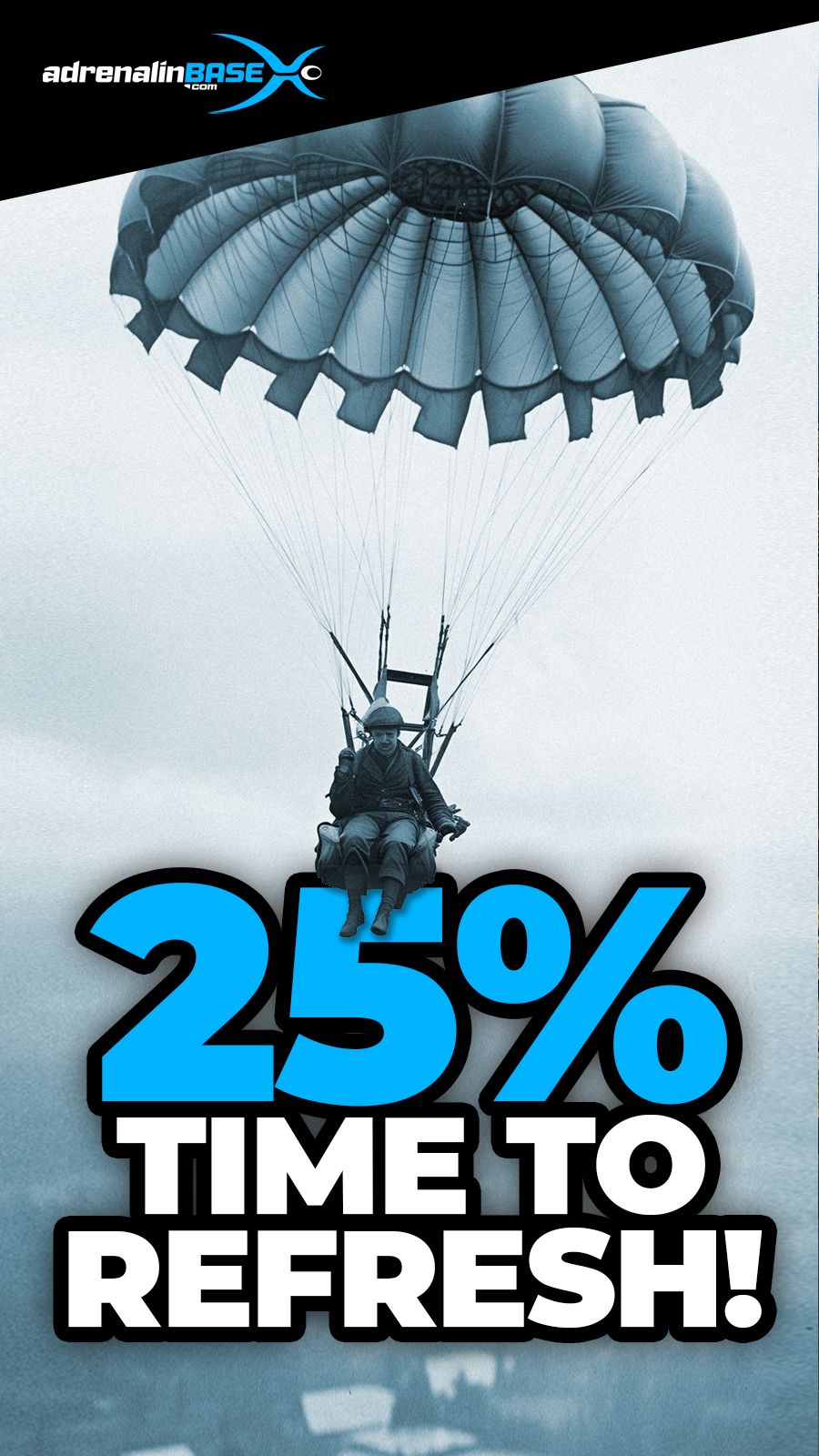 SPECIAL TRADE-UP OFFER
From Nov 1st 2023 to Dec 31th 2023
Take advantage of 25% discount
on all AdrenalinBase Complete packages (container + canopy)
or AdrenalinBase canopy

TradeUp Conditions :
Send us your Base Jump complete system (harness + canopy) or single canopy (any brand)
Order a new AdrenalinBase complete system (harness + canopy) or single canopy
Get 25% off on it (including options)


For any request please contact
adrenalin@adrenalinbase.com

Terms & Conditions
AdrenalinBase TradeUp is a special trade-in offer for Base Jump harness and canopies, all brands combined.
The AdrenalinBase TradeUp is valid from November 1 to December 31, 2023.
The offer applies to purchases of complete packs (harness + canopy) or AdrenalinBase canopy.
AdrenalinBase must receive your used full set or base-jump canopy within 15 days of order completion.
AdrenalinBase is not able to process the trade-in of several complete packs or used canopies in a single transaction. If you wish to exchange multiple eligible used harnesses, you must place an order for each purchase in a separate transaction.
AdrenalinBase reserves the right to cancel or refuse any order that does not meet the eligibility criteria.
Sending the complete set or the used canopy is the responsibility of the buyer.
AdrenalinBase TradeUP is non-transferable and cannot be combined with any other offer, discount or promo code, or applied to previous purchases or through a reseller.